When trying to publish your site using Website Builder and it fails with the error message:
FTP Error (as admin) this is because you have logged in to your cPanel account from your Client Area.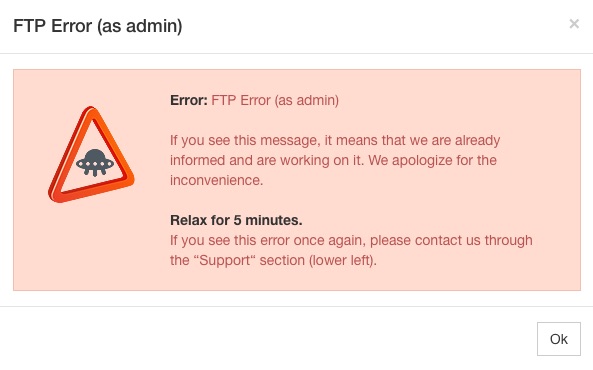 You will also have received a warning before this when first accessing Website Builder from within cPanel. Under the "Select a Domain" heading you will see your domain(s) listed and just below you will see the following warning: Note! You will not be able to publish websites when logged in as admin in cPanel.

To publish your site successfully using Website Builder you will have to login to cPanel directly using the instructions contained in your New Account Information email.

The reason for this is the way that your credentials are managed for authorisations between your Client Area and cPanel.

Since we have enabled the closer integration for the additional functionality within cPanel giving you direct access to some of the functions within your Client Area the authorisations are managed slightly differently.
This only applies to the Website Builder application.