If you wish to see or change what php.ini settings or PHP Options are enabled globally on your version of PHP, follow the instructions contained in How do I change my version of PHP?
However, if you wish to view or change the PHP Options (or custom php.ini settings) that are applied to a specific area of your account, such as a Subdomain or Addon Domain you would use the MultiPHP INI Editor.
Select the location from the dropdown menu to view the current settings.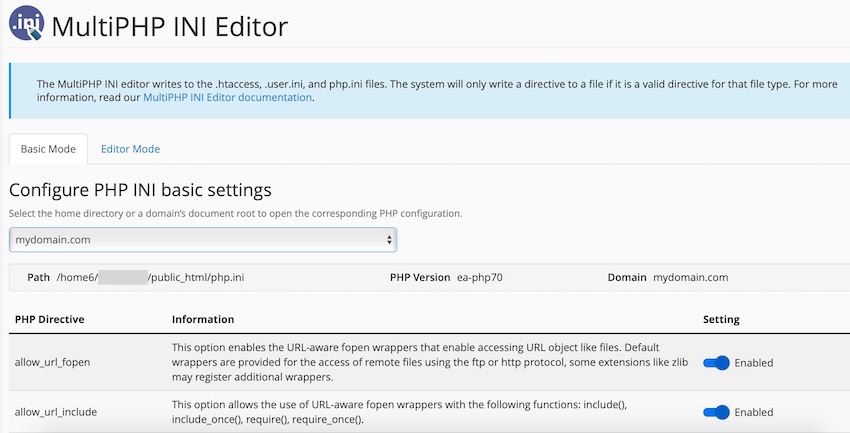 Scroll down the page to make any changes that are required and select the "Apply" button at the bottom of the page.
Typically users may wish to change values such as:
upload_max_filesize - the maximum file size that they can upload
max_execution_time - the maximum time a process will run before it times out
memory_limit - the amount of memory that their process can use
If you wish to change PHP versions or settings for any Subdomains and Addon Domains please use our MultiPHP INI Editor in conjunction with our MultiPHP Manager.