PHP is a widely-used, open source scripting language that is especially suited for website development. PHP code is executed on the web server, and the result is returned to the visitors browser as plain HTML.
PHP forms the basis of practically all of the commonly used website software on the internet, powering applications such as WordPress, Drupal and Joomla.
However, as new versions of PHP are released some of the code that has been used to write these applications is not updated as frequently. Therefore there may be occasions when you may want to use an "older" version of PHP to power your website.
This article explains how to change the default version of PHP which is applied to your entire account.
If you wish to enable different version of PHP for either Subdomains or Addon Domains please use the MultiPHP Manager.
Also certain applications require specific PHP extensions which we do not enable by default. We allow you full control over what extensions are enabled in the particular version of PHP that you select.
For DirectAdmin accounts, the Select PHP Version icon is in the EXTRA FEATURES section.
For cPanel accounts, the Select PHP Version icon is in the SOFTWARE section.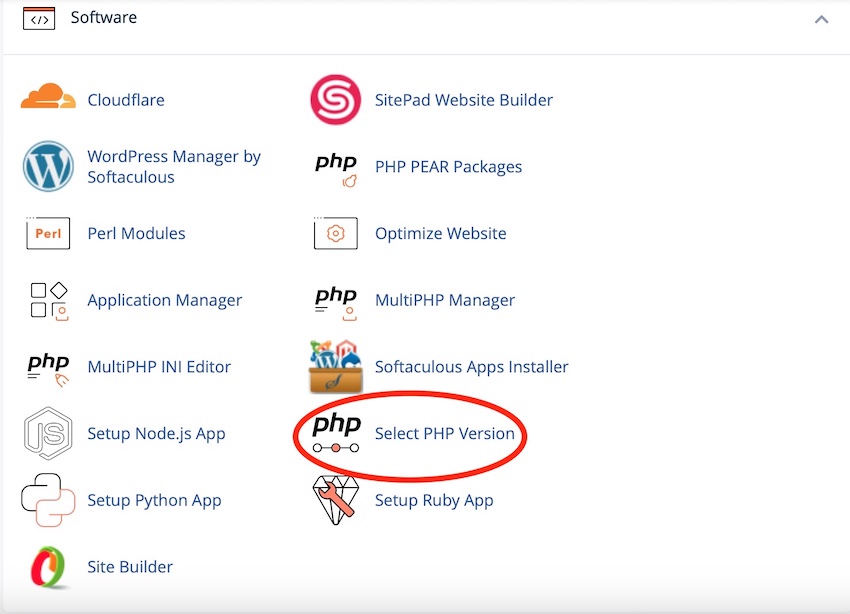 This will display the native (or default version of PHP) if you have not changed it previously. Please note that you cannot change the default Extensions or Options for the native version of PHP. If you wish to modify these, you would apply that particular version of PHP to your account using the dropdown.

To select a version of PHP to apply, click on the dropdown arrow and a complete list of the available versions of PHP will be shown.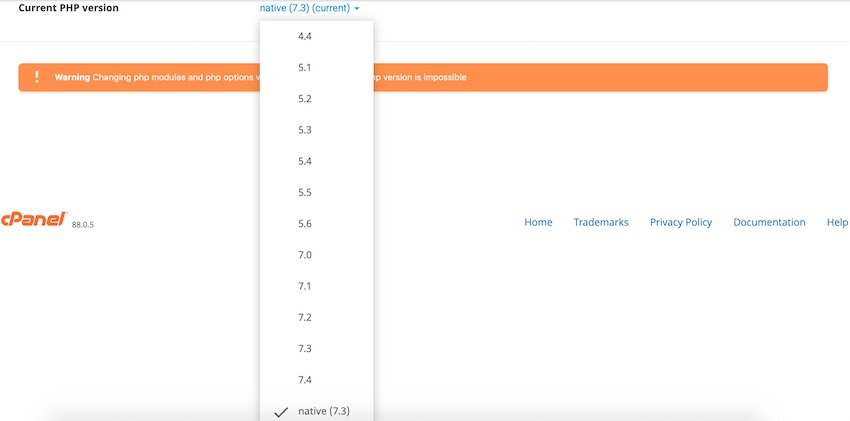 From here you can now see What PHP Extensions are enabled in my version of PHP? and change them accordingly, you can also change the PHP Options used for your default version of PHP.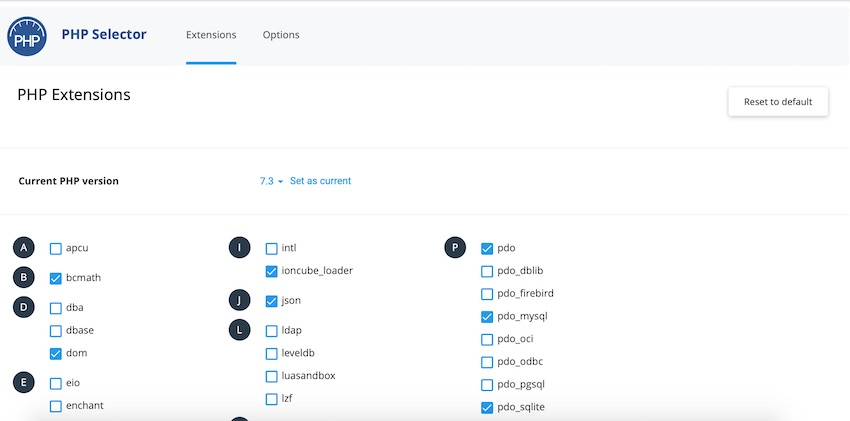 Once you have finished just click "Set as current" to apply that version of PHP as the default for your account.
However, there is one final and important step - you must now follow the instructions for Using MultiPHP Manager to apply versions of PHP to my account.