We currently accept all major Credit Cards and Debit Cards as well as PayPal and Direct Debit.
Please note that PayPal is our payment processing partner for all of our Credit and Debit Card payments.
When you are redirected to the PayPal payment processing screen (as shown below) you can choose your method of payment:
to either pay using your Credit or Debit Card
or use the funds that are in your PayPal account (if you have one)
Please note that there is no need to create a PayPal account to process your payment.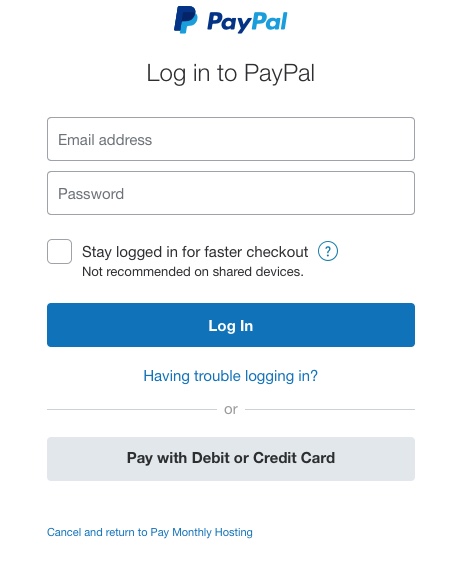 Please note that PayPal does not currently support creating a recurring subscription for automatic monthly payments against your Credit or Debit Card.
If you wish to have your invoices paid automatically every month you will have to use a Direct Debit by following the instructions in the following Knowledgebase Article How do I setup automatic payment for my invoices?