When enabled, Imunify360 Proactive Defense continuously analyses your website as it is running and identifies dangerous behaviours in real time. It can then either record or block this potentially malicious code execution automatically and immediately.
Imunify360 Proactive Defense is enabled and set to Kill Mode by default for all Pay Monthly Hosting website accounts.
The Imunify360 icon can be found under the SECURITY section of your cPanel.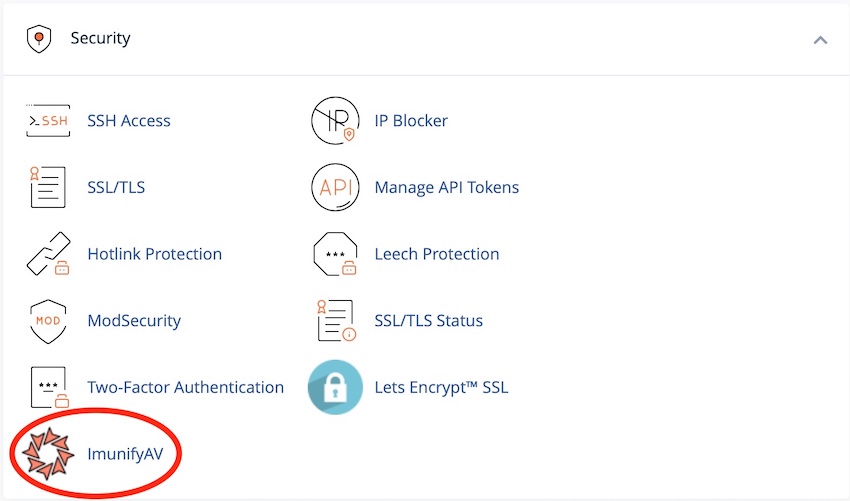 This will then take you to your Malware Scanner Dashboard where you can see a list of any files that have been quarantined. If you then select Proactive Defense it will take you to the Proactive Defense dashboard.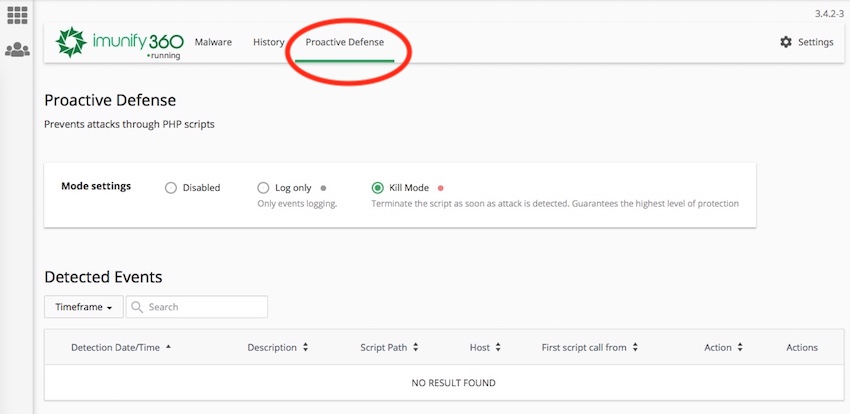 Here you can see that there are 3 Modes for you to choose from.
Disabled
Proactive Defense will not run and protect your website.
Log Only
It will take no action other than to record all identified threats for you to review at a later time.
Kill Mode
It will kill the execution of the script that has been identified as dangerous.
Proactive Defense uses a unique method of identifying security risks, as it analyses in real time what scripts are trying to do, rather than what is contained in the code or file itself. It prevents malware, both new and old, from actually running on your website. Proactive Defense even stops the malware that other scanners have not yet identified or detected.
Please note that some files you try to load or install on your website may trigger this process, for example some WordPress Plugins and Themes. If you seem to have problems installing a plugin please check your Malware Scanner dashboard and Proactive Defense dashboard. Please view How to manage files with Imunify360 Malware Scanner.