Imunify360 runs constantly in the background on your Pay Monthly Hosting account and is automatically scanning your website files for known malware injections and malicious code.
If it finds any code that matches a potential website exploit it will quarantine the infected files immediately for you to inspect and decide what action should be taken.
The Imunify360 icon can be found under the SECURITY section of your cPanel.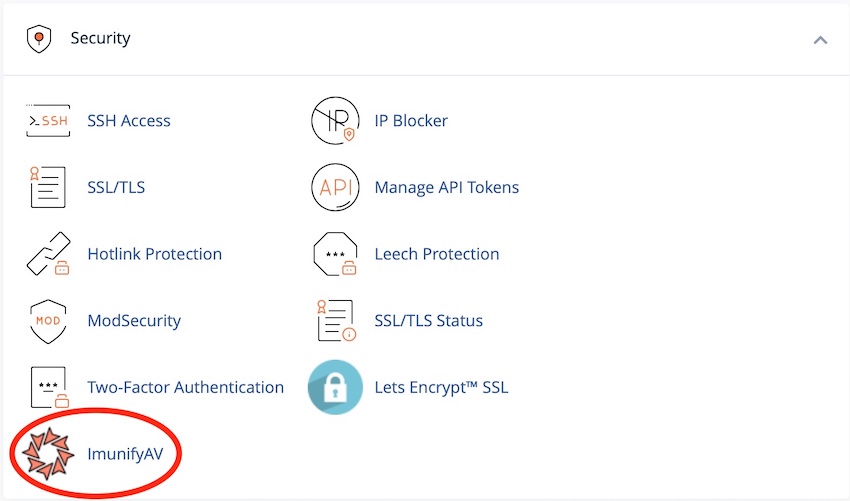 This will then take you to your Malware Scanner Dashboard where you can see a list of any files that have been quarantined.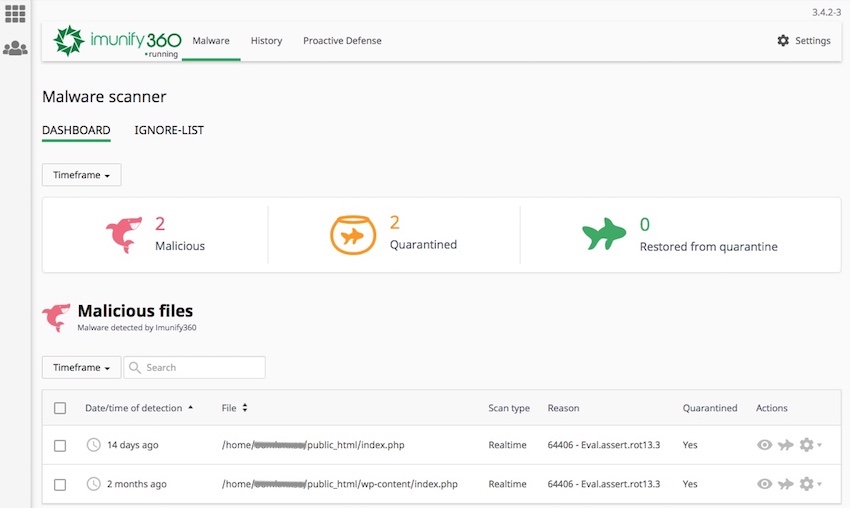 From here you have a choice of 3 actions to take on the quarantined file:
View File
This allows you to view the contents of the file and examine the code. From here you can decide what action you now need to take.
Not Malware, Restore from Quarantine
If this was a false alert and the file is a valid and authentic file that you wish to install and use on your website you can select this option.
Delete Permanently
If the file looks like it is an infected file and is genuinely malware you can select this option to delete it.
Please note that some files you try to load or install on your website may trigger this process, for example some WordPress Plugins and Themes. If you seem to have problems installing a plugin please check your Malware Scanner dashboard and Proactive Defense dashboard.
While Imunify360's anti-malware feature, Malware Scanner, detects known attacks, Imunify360 Proactive Defense takes your websites security and protection to a whole new level by defending against new and emerging attacks. Please view How to configure Proactive Defense for Imunify360.